Warehousing
CLASS A warehouse space
Alba WSD understands that in order to provide seamless, scalable and efficient supply chain solutions, it needs to have facilities that enable this prowess. As such it has selected modern, high cube space that is ideally positioned in close proximity to both the port of NY/NJ as well as overnight to all major Mid-Atlantic and North East markets.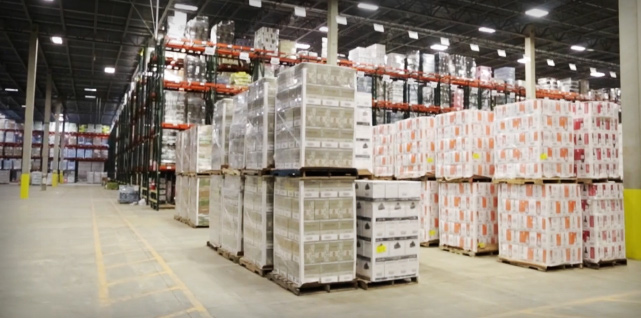 Alba Wine and Spirits Warehousing and Distribution (Alba WSD) designs and implements custom Warehousing Solutions tailored to the needs of the Wines and Spirits industry. Alba WSD operates over 300,000 square feet of warehouse space offering ambient, temperature control, high value and bonded storage. Alba WSD is integrated with its sister company, Albatrans and offers a complete C-TPAT compliant service offering from supplier to port to warehouse. By choosing Alba WSD as your partner our clients can garner full supply chain visibility from origin to vessel voyage to warehouse to final delivery of their products.
As a strategic partner, Alba WSD strives to enable value to its clients through many ways; providing a wide array of flexible solutions that are founded on accurate and timely data communication , industry leading processes and professional 3PL associates who care about their clients success.
To schedule a tour of our facilities and discuss how Alba WSD can you assist you:
Flexible warehousing solutions tailored to the needs of the wine and spirits industry
Operates over 300,000 sf of warehouse space – 36 foot clear & ESFR fire suppression
Ambient, Temperature Controlled, High Value, Bonded storage
Class A Secure, flexible warehouse space with integrated pest control
Repackaging, Kitting, Quality Assurance
Control State Labeling, customized label and forms generation
Transportation Optimization to National Distributor Network and local retail establishments
Technology

Access to real-time data, full end-to-end visibility
Seamless integration methodologies
Better data = Better decisions
Synergies of shared management, labor and flex space